Phishing is one of the most common scams. Duplicate sites are cheap to maintain and profitable enough if handled correctly. From phishing, hackers managed to earn from $30,000 to $2.5 million in a week. And this is not the limit.
Therefore, so-called hardware wallets have been developed, which are created to provide the maximum level of protection currently available.
Cryptocurrency wallets are a vital factor for crypto users. The Ledger wallet is one of the most popular crypto wallets that has millions of users globally. It enables functionality to receive, send and store cryptocurrencies besides storing public/private keys of crypto transactions.
In this article, we will introduce the Ledger wallet and the working procedure of this wallet besides its security features, costing, commissions, advantages, and disadvantages, etc.
What is a hardware wallet?
It is a device that has been created to provide an extra layer of security when interacting with cryptocurrencies. Usually, you use your unique key to move funds, but the problem is that if your computer has been compromised by malware or a virus, these secret keys can be captured and used to steal currency.
With a hardware wallet, private keys are stored on the device and are never transferred to the computer, which means that even if malicious software gets on it, your private keys remain safe.
What is the Ledger wallet?
It is a popular hardware crypto wallet, which has millions of users. It allows users to store cryptocurrencies safely, besides sending and receiving various cryptocurrencies. A French start-up company released this crypto wallet as their first wallet back in 2014. After the release of the Ledger wallet, it became a market leader in the hardware wallet industry. It is a portable hardware device; you need to connect your wallet with other devices to operate.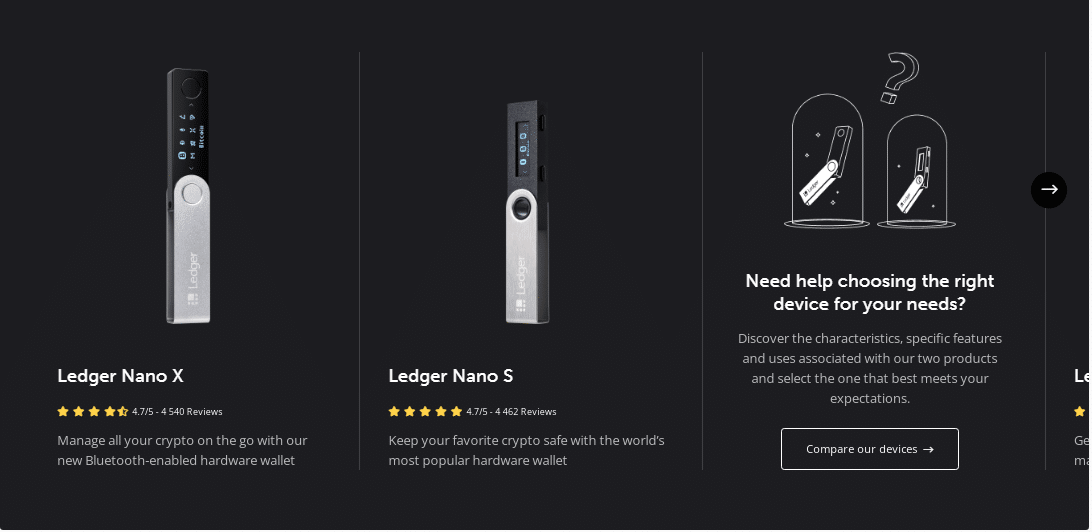 You have to purchase the Ledger wallet if you want to use it. The price is around 59 euro, and you can choose different colors and versions. You can find some cheaper versions on various online e-commerce sites; we won't recommend purchasing that.
Pros and cons of Ledger wallet 
This hardware wallet involves some advantages and disadvantages; we list the best three of each in this part.
Top three pros
An easy-to-set-up crypto wallet that supports 1100+ cryptocurrencies and tokens.
It is a Tamper-proof and portable wallet that has a Bluetooth connectivity feature.
A hardware wallet that allows storing your crypto offline besides having advanced security features.
Top three cons
This wallet is not free.
You need another device to operate.
While operating, the user needs to connect the wallet with a desktop device and use a pin, taking more time and effort than other wallets.
Ledger wallet convenience
It is very convenient as it is tiny to carry around. This hardware wallet has a size of small thumb drives, so it fits easily in pockets or purses. The swivel cover of this hardware wallet protects it from physical damages that can occur by abrasion, pressure by tight space, and so on. Moreover, operating the Ledger wallet is easy, and you can see what you are doing with the small screen of the wallet.
Ledger wallet pricing
There are two types of Ledger wallets available:
Ledger Nano S
Ledger nano X
The release year of Ledger Nano S is 2016, and Ledger Nano X is 2019. The latest wallet, Ledger Nano X, has more features and capabilities than the previous wallet of the same manufacturer.

Costing is different for these two:
Ledger Nano S costs around $7
Ledger Nano X costs $126
Ledger X has features like Bluetooth connectivity, available for use in both android and IOS devices. Ledger wallet, accessories, and bundle prices are as follows:
Ledger Nano S: $71
Ledger Nano X: $126
Ledger OTG Kit: $17.99
Ledger Family Pack S: $139
Ledger Backup Pack: $149
Ledger Family Pack X: $299
Ledger wallet support
When choosing any crypto wallet, you must consider the number of supporting assets of your wallet. This one supports a massive number of coins and tokens, about 1000 tokens and 107 digital currencies. That includes popular and best cryptos such as Dash, XRP, Bitcoin, Ethereum, IOTA, etc.
Moreover, when you want to contact the support of the Ledger wallet, you can do it through the ledger online contact form or by twitting or direct messaging at @Ledger on Twitter.
Ledger wallet safety
Safety or security is one of the top reasons that people purchase and use the Ledger wallet. It has standard security features, and no hacking incident has occurred till now in the Ledger wallet.
Ledger wallets use Blockchain Open Ledger Operating System (BOLOS) for operating, which is safe. It installs tamper-resistant Secure Element (SE) chips in Nanodevices certified from Common Criteria (CC) EAL5+ to secure your private keys. Moreover, physical drive or cold storage is always more secure than online wallets from hackers or malware.
Ledger wallet commissions
Participants have to spend either $5 per contact or 25% of the price per contact. When you withdraw USD, you have to pay $10 each time. There are also available high, standard, and low custom fee features in Ledger wallet.
How to use the Ledger wallet?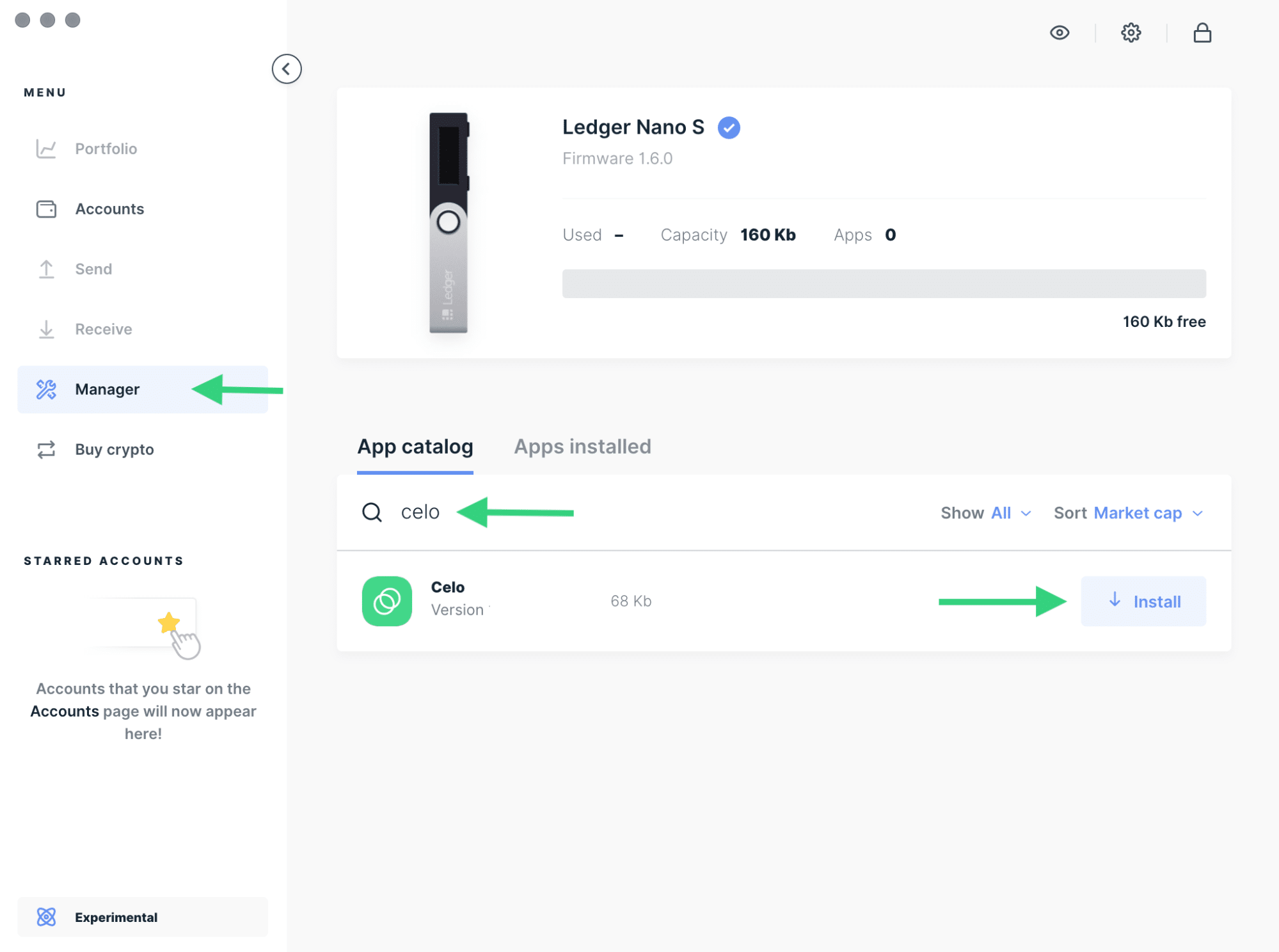 This part includes how to send and receive funds in Ledger wallets.
For sending crypto assets: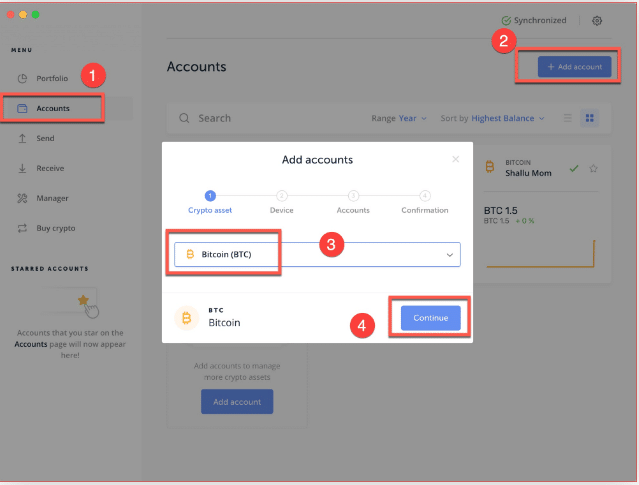 Step one
Click the Send button at the top of an account page or on the left panel.
Step two
Choose the account to debit and enter the recipient's address.
Step three
Enter the sending amount.
Step four
Select the network fees. Higher fees will lead to faster processing of transactions.
Step five
Verify your transaction summary.
Step six
Press both buttons to send and accept the crypto assets.
Follow these steps to receive crypto assets: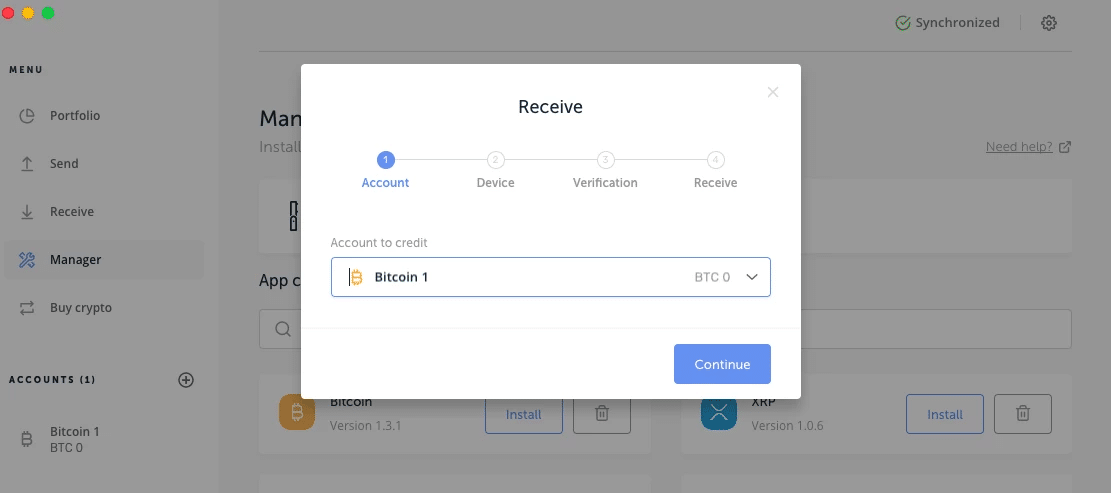 Step one
Click the receive button.
Step two
Select the account to receive crypto assets.
Step three
Open the Ledger Live app.
Step four
Generate a receive address on your device.
Step five
Verify the address, and if it's a match, press both buttons to approve.
Step six
Copy the address and share it with the sender.
How to register?
To configure your Ledger wallet, follow these steps: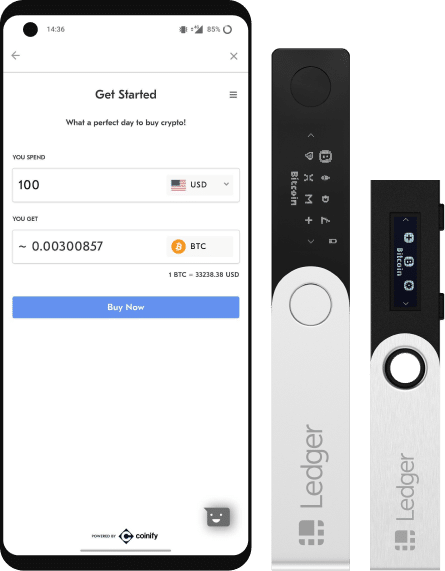 Step one
Connect your wallet to your computer through the USB port.
Step two
Start configuring and set a 4-digit pin.
Step three
Write down a 24-word recovery phrase.
Step four
Wallet is ready to use.
Ledger wallet alternatives
Many other crypto wallets are available that you can choose as an alternative wallet to the Ledger. The standard and popular alternatives are the Trezor, Trust, Binance, Keep key, ShapeShift, etc.
Should the trader/investors choose a Ledger wallet?
These wallets are a secure and standard low-cost option for users. You can consider it as one of the best available and popular crypto wallets. The private keys of the storage never leave the wallet, so you remain safe while using it. The availability of various supporting crypto assets and other supporting wallets makes the Ledger wallet an attractive option for traders and investors.
Final thought
Finally, we hope you find this article about the Ledger wallet educational and enjoyable. We provide all desirable information about this hardware crypto wallet that any user seeks before choosing any crypto wallet.
Users usually prioritize security, offerings, promotions, pricing, etc., before selecting any crypto wallet. We suggest purchasing this wallet from the official website to avoid issues.