A cryptocurrency wallet is a service or physical medium that interconnects individuals with the crypto market. Many wallets enable options for frequent conversion and trading of crypto assets besides making transections and storing. The ShapeShift wallet provides many fascinating features to crypto users.
However, newcomers may face some confusion when choosing a crypto-wallet as the selection depends on the users' desires. Which also depends on the functionality and features. This article is a complete review of the ShapeShift wallet from all angles, such as pricing, safety, support, commission, etc., besides listing the top pros and cons and alternative competitive crypto wallets.
What is the ShapeShift wallet?
ShapeShift is a Switzerland-based cryptocurrency exchange company. The foundation year of this company is 2013. Many consider this company as one of the most trusted and popular crypto platforms in the world. It has become so popular that users can trade cryptocurrencies without storing personal information at the company server.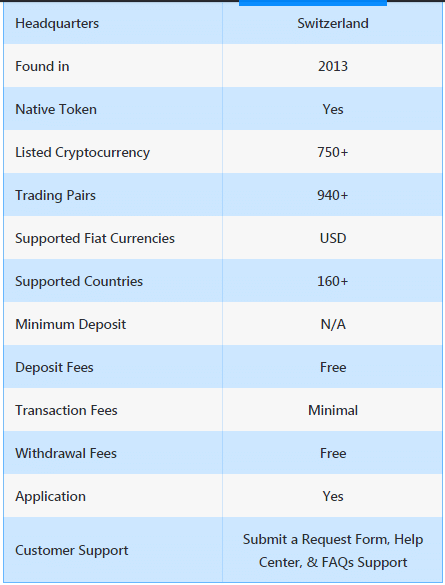 The scenario is different from October 1, 2018; now, ShapeShift requires storing users' data to execute successful trades using the company platform. This company has experienced hacking attacks between March to April 2016 that caused them to lose $200,000 in Bitcoin, Litecoin, and Ethereum. One of the company employees was responsible for it. However, the CEO solves that issue immediately, and the company continues to operate fine. Over 900 currency pairs and 750 cryptocurrencies are available to trade on this platform.
Pros and cons of ShapeShift wallet
Top three pros
It has an option for users to trade without compromising privacy.
This wallet allows traders to perform real-time trading and no custodial fund holdings.
This platform provides fast and more effortless transactions.
Top three cons
ShapeShift doesn't support fiat currency trading and the security issue.
Users don't have any clear concept of where ShapeShift keeps the tokens after making a deposit.
Trading fees vary in this wallet, and customer support is not so excellent according to users.
ShapeShift wallet convenience
Shapeshift is a unique type of crypto wallet as it offers both a hardware wallet and simplicity on the web wallet platform, besides easily configuring software/hot crypto wallet. Many platforms support this wallet; it enables options to make frequent trading and faster transactions. This company allows users from anywhere around the globe with no restrictions.
ShapeShift wallet pricing
ShapeShift is also a popular cryptocurrency conversion platform and hardware wallet provider with a cost of around $25. It is a completely free platform that you can use for trading or executing trades by only paying spreads and miners fees. This wallet accepts several payment methods, such as cryptocurrencies, credit/debit cards, and Banxa.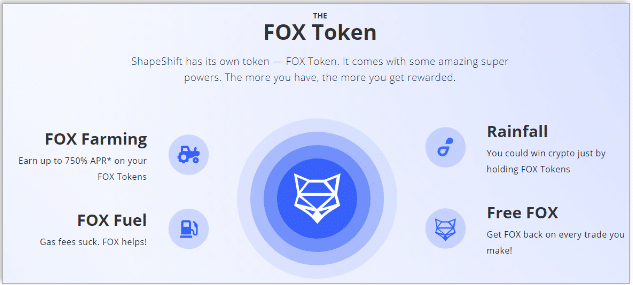 Shapeshift has its native token FOX token, which is floating near $0.316 with a 24-hours trading volume of $107,419. Meanwhile, market cap is $19,045,369.
ShapeShift wallet support
The ShapeShift platform allows trading and investing a huge number of crypto assets. ShapeShift joined with JAXX in 2016; now, this wallet has 40 cryptocurrency pairs available. When you don't find your desirable coin to swap, you can request ShapeShift to add it.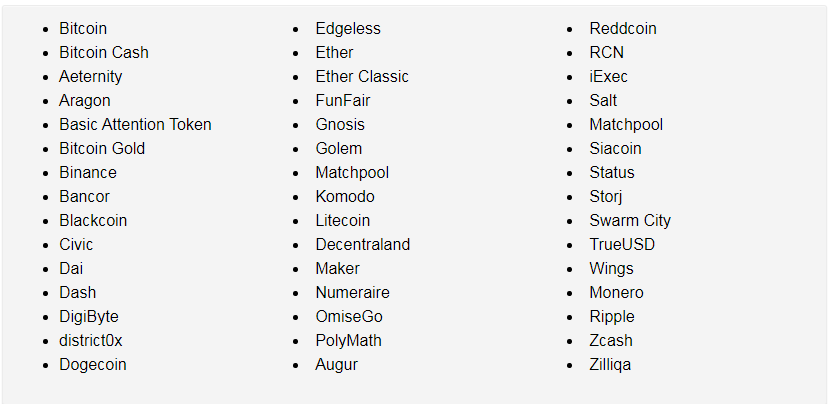 It supports many cryptocurrencies, including Ether Classic (ETC), Bitcoin (BTC), Monero (XMR), Ether (ETH), DogeCoin (DOGE), Aragon (ANT), Blackcoin (BLK), and many more.
ShapeShift wallet safety
This company offers a KeepKey cold storage wallet that enables password phrase protection and PIN protections. The ShapeShift wallet obeys all regulatory requirements and follows KYC and AML verifications on level 2-5 account holders. ShapeShift has a 2FA identification feature.
The system of this crypto platform works to identify fraudulent activity and lousy wallet addresses. It is better to use 2FA verification with Google Authenticator, SMS, Yubikey, or Authy; create an alias email to reduce email phishing attack risks. Use unique passwords, store passwords safely, and make a habit of keeping crypto assets in cold storage.
ShapeShift wallet commissions
ShapeShift wallet fees depend on the trading crypto asset. It charges different fees for different crypto assets.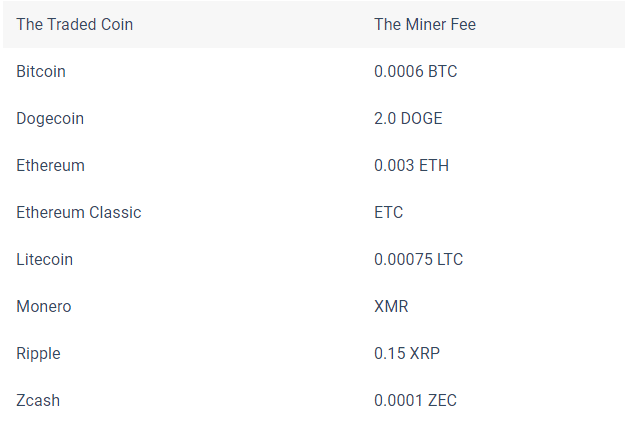 ShapeShift doesn't involve any deposit or withdrawal fees.
How to use the ShapeShift wallet?
This platform offers different levels of accounts from one to five. When you open 2-5 level accounts, you need to provide personal information, ID proof, and FOX tokens. Using procedures are following some simple steps such as:
Step one
Firstly, you need to register by visiting the official website of ShapeShifting. Confirm your registration by the link that the platform will send to your registration email. You will get a limit of $10,000 reading. Then you need to provide personal information and upload proof of ID.
Step two
In this step, choose which asset you want to receive or send. For example, you can swap ETH and BTC. Then make a quick deposit by using payment methods. Specify the amount you want to receive; you will get a deposit address. Fill in within five minutes; otherwise, the order will expire. Click on "Next."
Step three
Fill the form where "destination" is where you want to send the fund, and "Refund" is where you want back your fund if sending fails. Click on the Reusable address toggle if you're going to reuse the deposit address. Click to start the transaction.
Step four
A status page will appear where you should provide deposit details. Once the transaction is complete, you will see a Block explorer page that will show you the transaction status. Search FAQ for help if the transaction fails.
How to register?
The registration process is so simple. Procedures follow as below:
Step one
Get to the ShapeShift platform page.
Step two
Choose Portis Wallet, the wallet option.
Step three
Click on "Continue," then enter your email address.
Step four
Note down your password carefully, as you won't get a recovery option if you lose it.
Step five
Click on "Register," and your wallet is ready.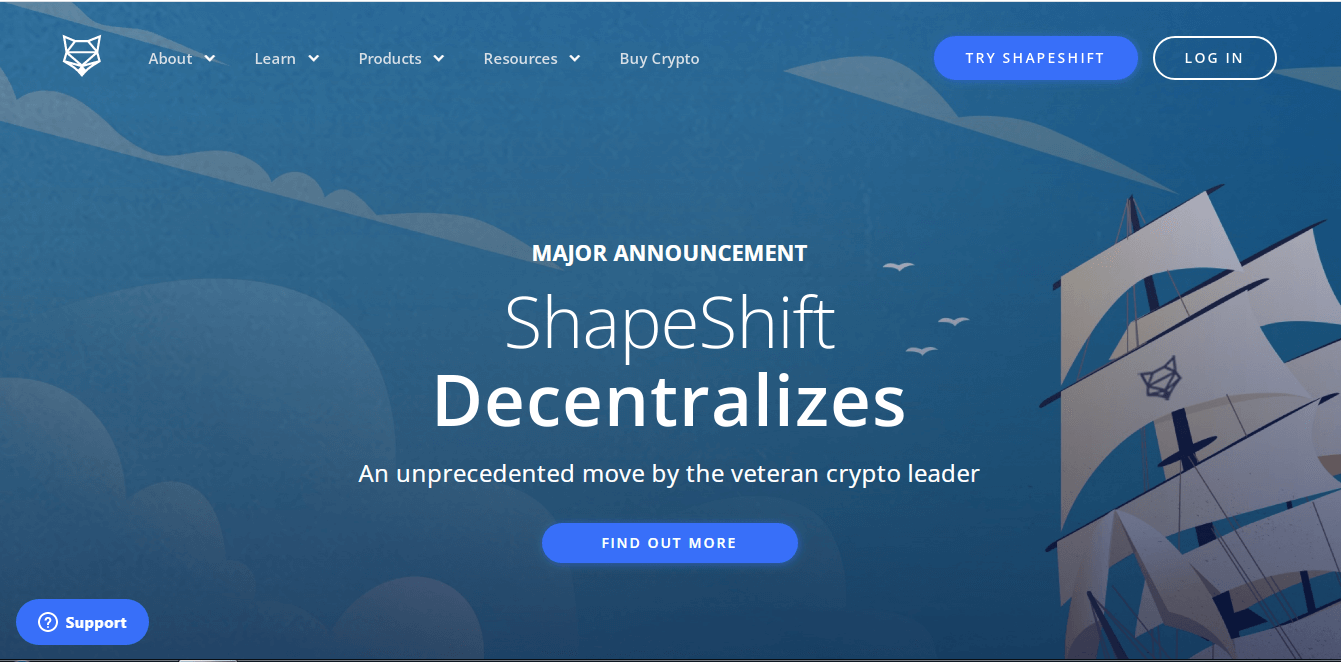 ShapeShift wallet alternatives
If you seek the best possible alternative crypto wallets of ShapeShift, you may consider Trust wallet, Trezor wallet, Binance wallet, Ledger wallet, etc.
Should traders/investors choose a ShapeShift wallet?
The ShapeShift wallet is a potential crypto wallet to use for frequent trading crypto assets. Moreover, it allows cold storage wallets to store crypto assets, which can be beneficial for investors. So, these features make the ShapeShift wallet an attractive crypto wallet for both investors and traders.
Final thoughts
Finally, we provide all essential information about the ShapeShifting wallet in this article. We hope you find it learning and helpful in selecting your crypto wallet. However, this platform may face challenges in the crypto-sphere, and the overall view about ShapeShift is positive.