It is unsafe to store all digital assets on the trading account of the exchange. The user account can be hacked or blocked. A more exotic option is the bankruptcy of the exchange itself. Therefore, it is recommended to keep on the exchange account only the active capital, which the trader trades every day. Profits and staking coins are safer to keep in your wallet.
Crypto wallets are one of the critical media that connects individuals to the crypto world. The Trust Wallet is an excellent mobile platform that involves various attractive features. It enables the opportunity to access the crypto marketplace besides storing and transections of crypto assets.
However, you need to check reviews and primary research your target wallet to know the functionality and other info such as pricing, safety factors, commissions, etc.
We make a complete review on the Trust Wallet in this article that includes listing alternative crypto wallets, prominent advantages, and limitations besides describing the desirable factors of this wallet.
What is the Trust Wallet?
It is a mobile wallet company that allows transactions and storing crypto assets such as Ethereum and ERC20/ ERC223 tokens. This cryptocurrency wallet enables users to trade various digital assets by using the platform. Security features of the wallet keep crypto-assets safe from unauthorized access. The establishing year of this wallet is 2017. It is a multi-coin wallet that allows options to swap and purchase thousands of coins.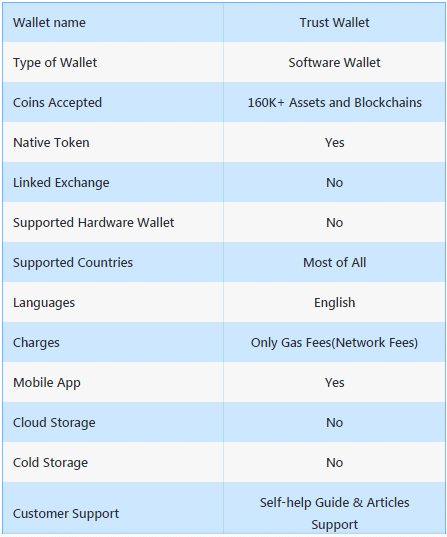 The application provides the best possible accessible and secure environment. You can install it on both the IOS and Android devices. Moreover, users can purchase coins through this crypto wallet by using credit cards. When the user wants to withdraw your fund through a bank account, he may need to swap the tokens for BNB or ETH first.
Pros and cons of the Trust Wallet
Top three pros
Easy-to-use and user-friendly free software that doest collect any transaction fees.
It supports an enormous amount of crypto assets.
It allows fast transactions and tracks multiple assets from a single location.
Top three cons
There is no desktop version available for this crypto wallet.
Many users complain that this wallet doesn't provide any documentation about various cryptos.
It is less secure than a hardware wallet and has some challenging issues on withdrawal with some fiat currencies or traditional money.
Trust Wallet convenience
It has an easy-to-use interface. It is straightforward, simple, and easy to install and download on mobile devices from the IOS or Android apps store. This platform allows an instant download and easy installation, which accepts 160k+ crypto assets and blockchains.
Moreover, most countries support this wallet. It doesn't require any KYC information and has a feature of never storing user information on the wallet server. It has an easy backup feature and a partnership with Binance.
Trust Wallet pricing
It is an open-source crypto wallet that involves no charge on installation. It is a free crypto wallet that aims to securely exchange and trade a multitude of cryptos. Anyone can check the website of this wallet for any additional information and contact the vendor for any further queries.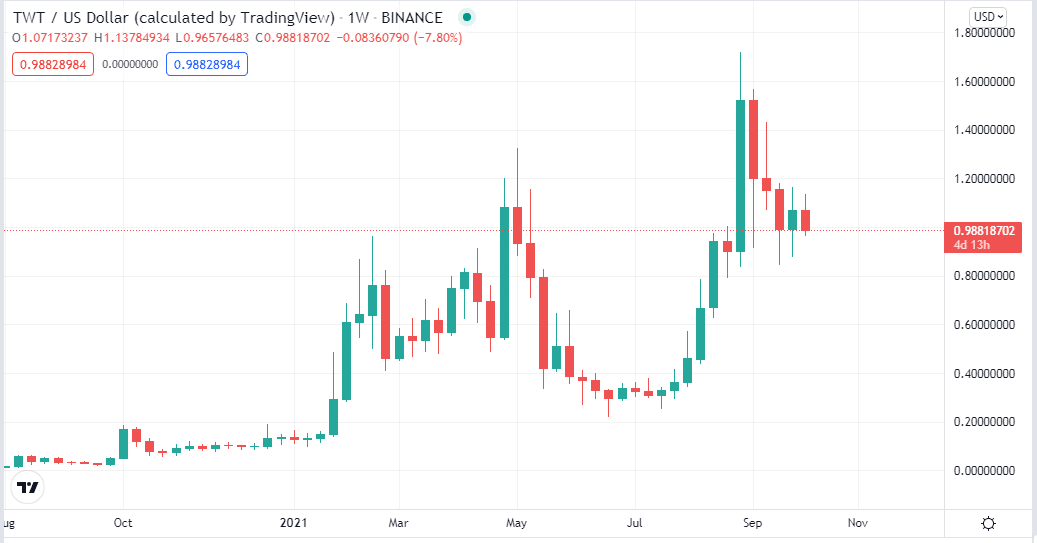 The native token of the Trust Wallet TWT that has a 24-hours trading volume of $49,190,868 is floating near $0.99 today after making a high near $1.71 in the last week of August 2021.
Trust Wallet support
It supports 1M+ crypto assets that you can transfer and store. This multi-cryptocurrency hot wallet supports 160k+ blockchains and assets that include the leading ones such as Ethereum (ETH), Bitcoin (BTC), Ripple (XRP), Solana (SOL), etc.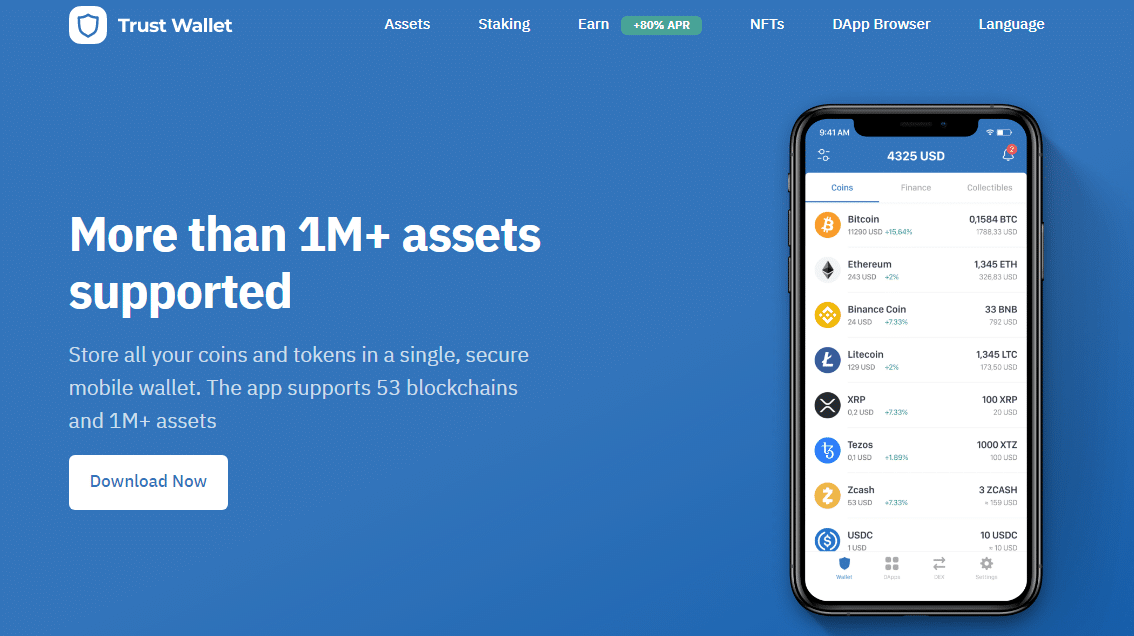 This crypto wallet allows the staking of Tezos (XTZ), Cosmos (ATOM), VeChain (VET), TomoChain (TOMO), Callisto (CLO), Tron (TRX), Kava (KAVA), IoTeX (IOTX), and Algorand (ALGO).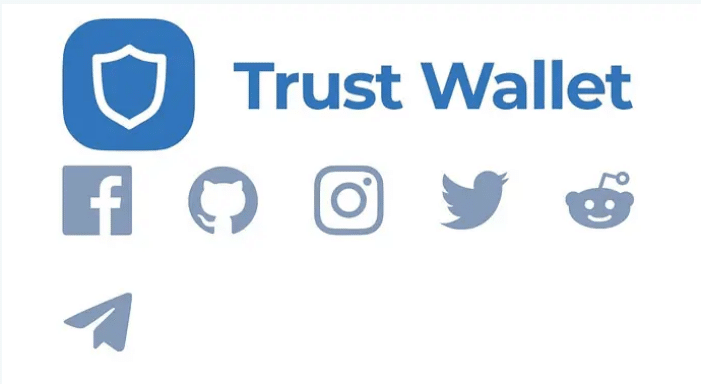 For any issues or troubles, you can contact the help center via the "Setting" section of the wallet app beside many other methods such as Facebook, Twitter, Telegram, etc.
Trust Wallet safety
It is a software wallet that provides the latest security features to ensure fund safety. A leading security firm Stateful conducts regular audits for this wallet.
The wallet app involves security measures such as fingerprint scanning or pin code scanning, which you can activate manually from the 'Setting" function of the app after signing up. Trust Wallet enables you to store the private key in other places than on the wallet server.
Trust wallet commissions
It doesn't charge any commission or fee for installation or subscription. You only have to pay the gas or network fee (processing fee) on the wallet platform that you pay to the PoS (proof-of-stake) chain or the miners.
How to use the Trust Wallet?
This part includes how to make transactions by using this wallet.
Procedures to sending coins are as follows: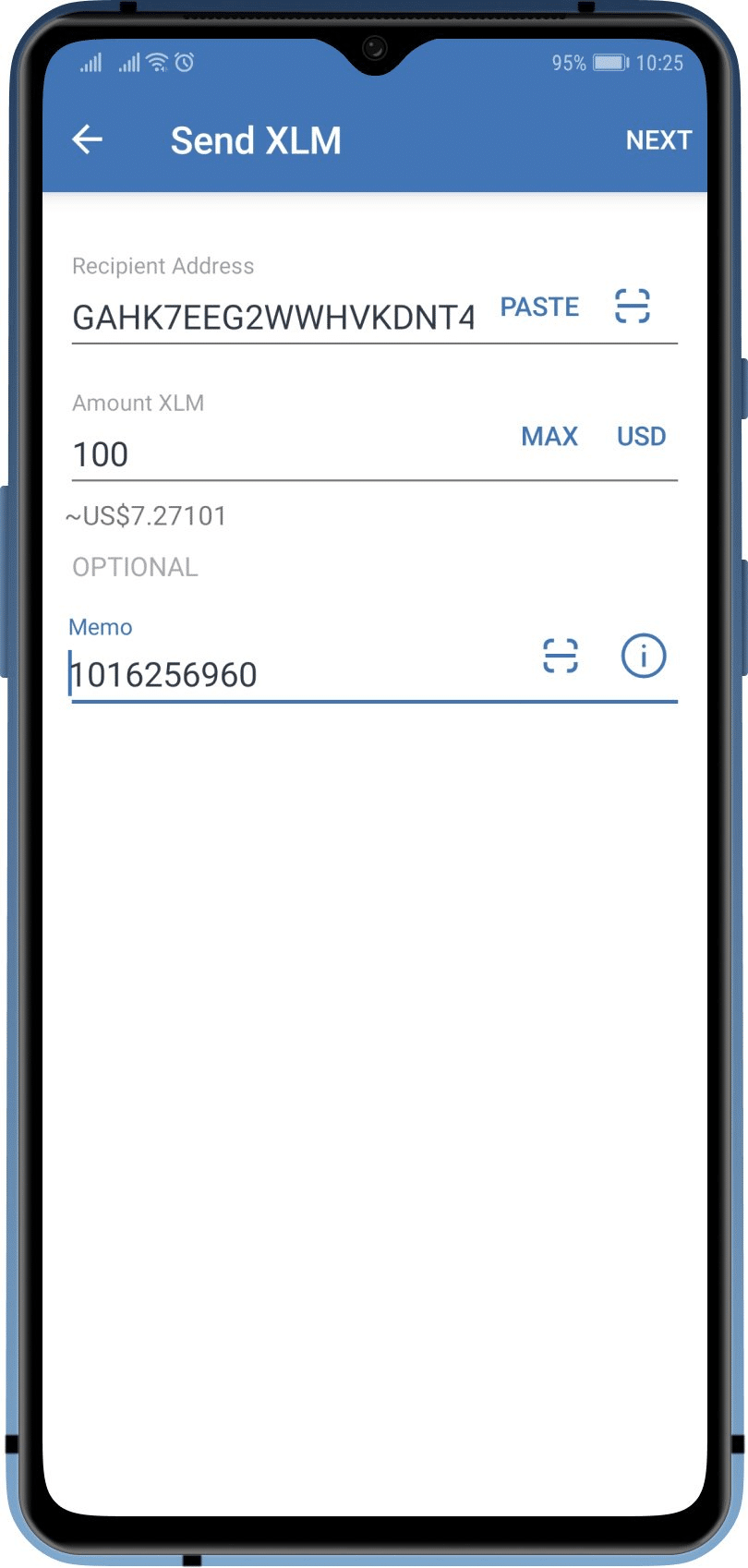 Step one
Sing in the app and click on the "Send" button.
Step two
You will find a field to paste the recipient wallet address or also have the option to scan a QR code as an alternative.
Step tree
Enter your agreeable amount and click on the "Next" button.
Step four
Review the details of the transaction, including the gas charge. If you agree, click on the "Send" button.
Procedures to receiving payment on the Trust Wallet are following: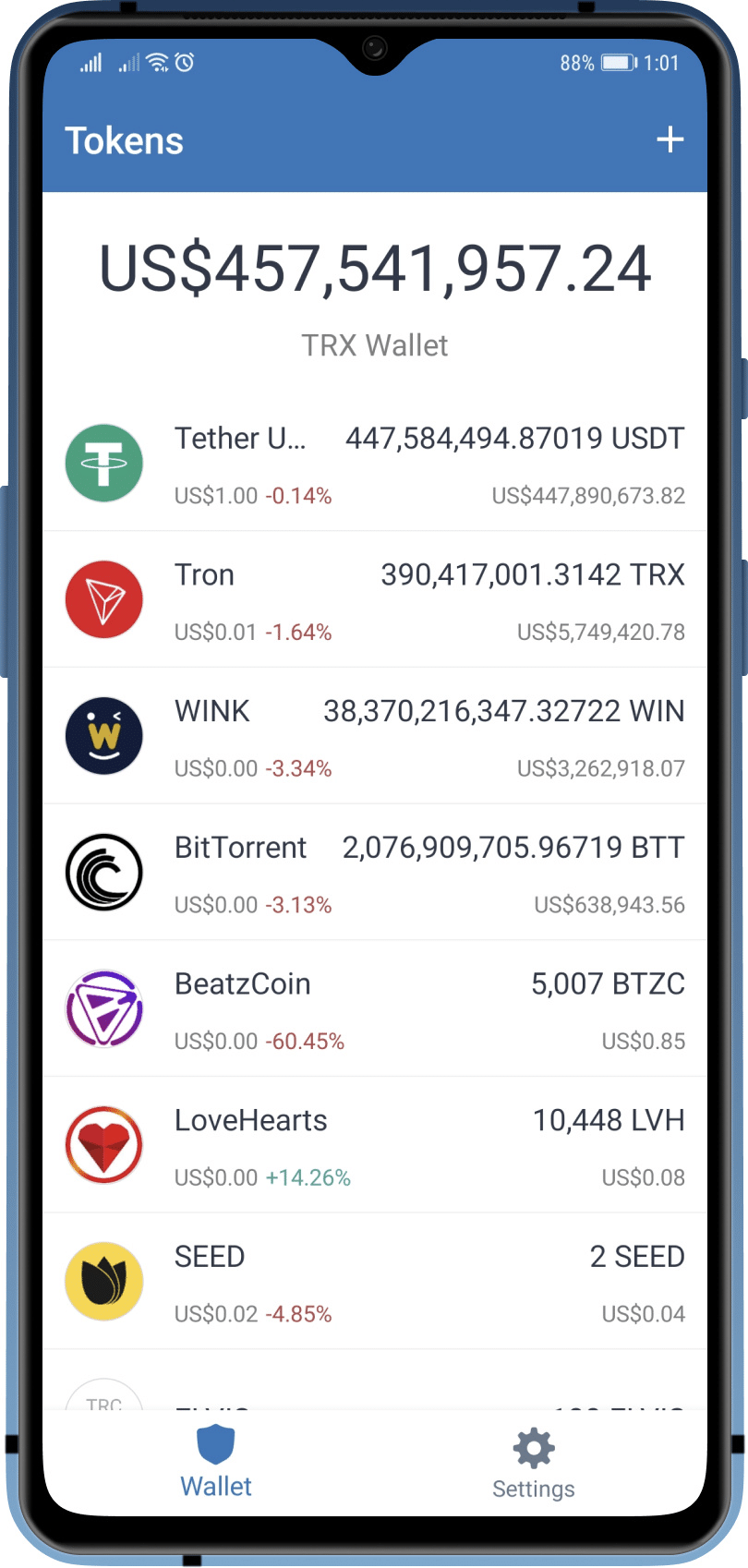 Step one
Sign in on the wallet app.
Step two
Click on the "Receive" button, then you will get your wallet address, or you can create a QR code. The sender will use this code or address to send you funds.
Step tree
Send your QR code or wallet address to the sender.
Step four
Go to the "Transaction" icon to review your transactions history and click on the "Confirm" button when funds arrive from the sender.
How to register?
Registering in the Trust Wallet is easy. Procedures to register are following:
Step one
Install the wallet app and launch the wallet.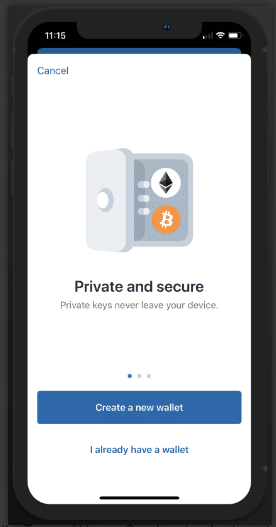 Step two
Agree with the terms and conditions of the wallet app.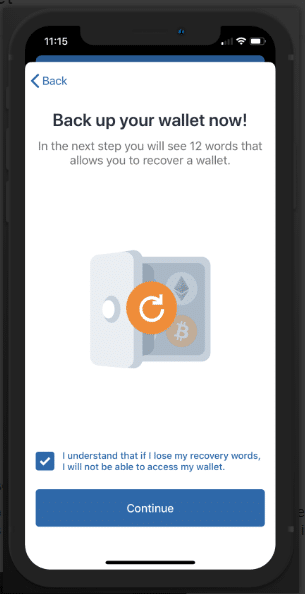 Step three
Create your recovery phrase for the wallet.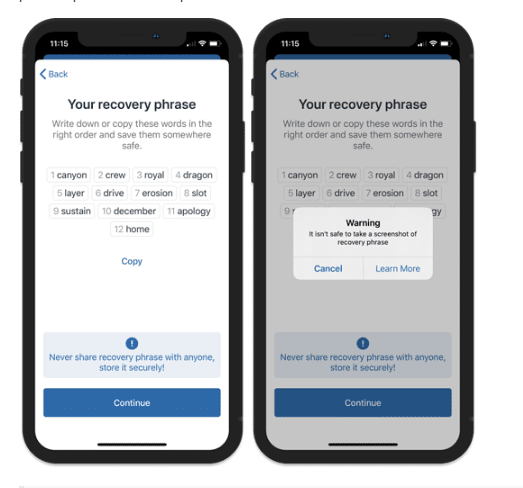 Step four
Verify your wallet recovery phrase.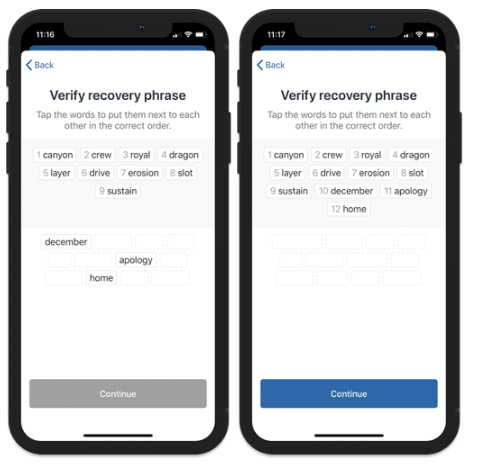 Step five
Now your wallet is ready to use.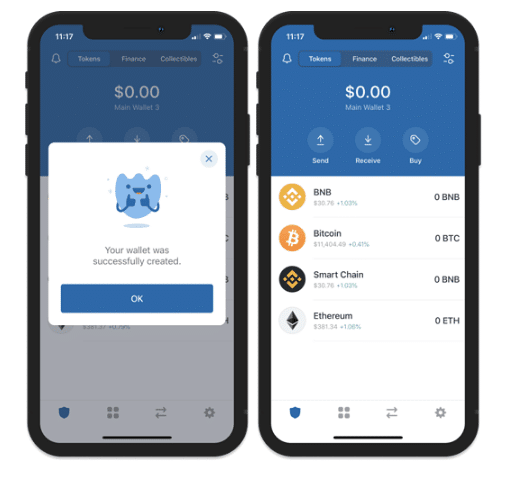 Step six
Personalize your wallet as you desire from the "setting" menu.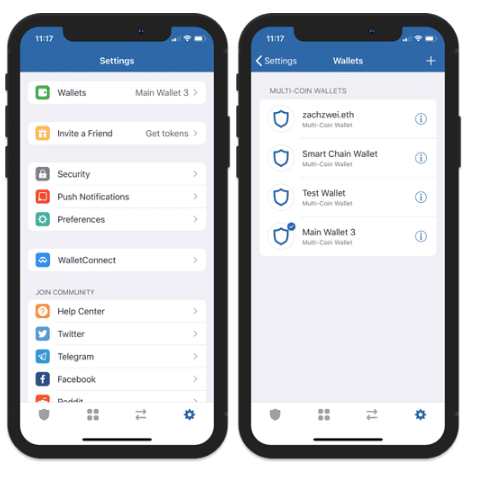 Trust Wallet alternatives
Many alternative crypto wallets are available to use as competitors of this wallet. The top among them are Ledger wallet, Trezor wallet, Binance wallet, Keep key wallet, etc.
Should traders/investors choose a Trust Wallet?
There are too many crypto assets and blockchains available for this wallet. It is a low-cost wallet that enables options to earn interest and allows finding other vendors and businesses through the DApps browser.
It ensures authentication in several ways to ensure the security of your fund. It has multi-coin support, which allows users to access an enormous amount of crypto assets. You can trade and swap crypto assets in seconds while using this wallet. Moreover, you can purchase crypto by using your credit cards through this wallet. So all these features make the Trust Wallet attractive to both traders and investors.
Final thoughts
Finally, now you know all the preliminary information about the Trust Wallet. Hope you find this article educational and enjoyable. This wallet has a partnership with Binance, which is also another brand in the crypto industry. The development team behind this crypto hot wallet is well motivated and funded.