Binance Smart Chain (BSC) crypto projects are related to the Binance platform that became popular nowadays as an alternative to Ethereum. If you are looking for a faster and more user-friendly platform for crypto projects, BSC would be a good option.
The lackings of an Ethereum network due to higher gas-free and transaction speed allowed investors to think of alternative investment sources where Binance offers very specific trading conditions. As a result, besides using it as a crypto trading platform, investors can use the BSC on crypto projects.
There are a bunch of BSC projects that started to grow in 2020, and it became a solid investment opportunity for people in 2022. 
In the following section, we will discuss top BSC crypto projects, which include:
Binance Coin 

PancakeSwap 

Chainlink 

Baby DogeCoin 

Swipe 
Binance Coin (BNB) is the native coin of the Binance Smart Chain, where the massive surge in the sectors might increase the popularity and value of BNB in 2022.
PancakeSwap (CAKE) is not the most popular BSC project to compete for the PancakeSwap exchange, but it gained massive popularity for dApps on BSC.
Chainlink (LINK) offers blockchain projects to integrate off-chain sources on data feeds that might be an effective tool for stock markets, IoT sensors and many more.
Baby DogeCoin (BABYDOGE) is a meme coin that supports the Binance Smart Chain. It offers an improved deflationary position than DogeCoin.
Swipe (SXP) has become the second most mentioned crypto on Twitter after Bitcoin in November 2021, providing access to higher-tier debit cards through the BSC.
Top Binance Smart Chain (BSC) to invest in 2022
This section will see the current price structure and future potentiality of BSC projects that you should consider as potential opportunities in 2022.
Binance Coin (BNB)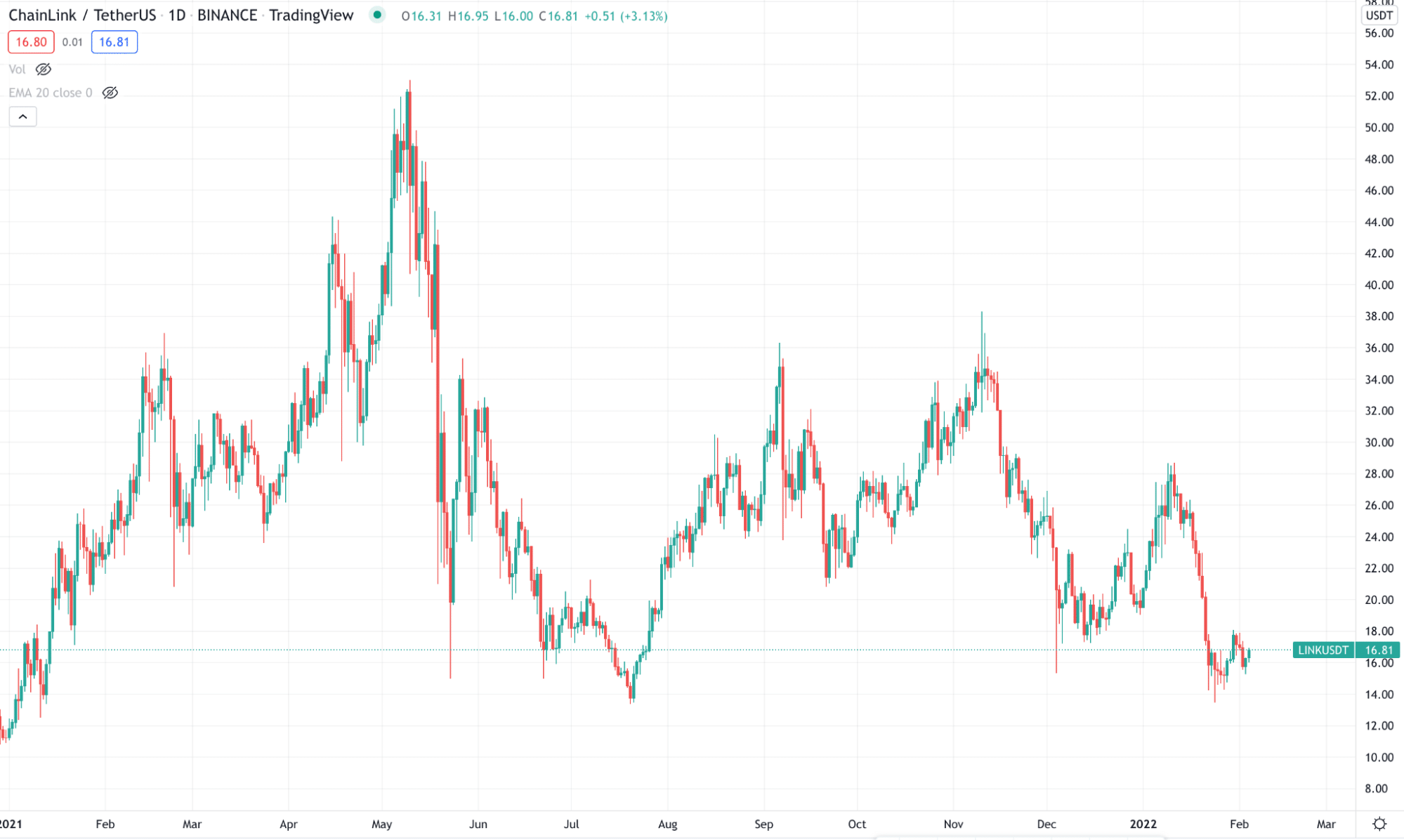 What is BNB?
It is the native token for the Binance platform that is related to any transaction through it. In the last year, the particular token has provided more than 1800% gain to investors where many people believe it might make a new all-time high in 2022.
How does BNB work?
The primary use of this token is the utility of the Binance exchange platform, where 1.5 billion holders buy different crypto assets through this token. Moreover, users can have many discounts, fees on BSC projects, and in-store payments. 
PancakeSwap (CAKE)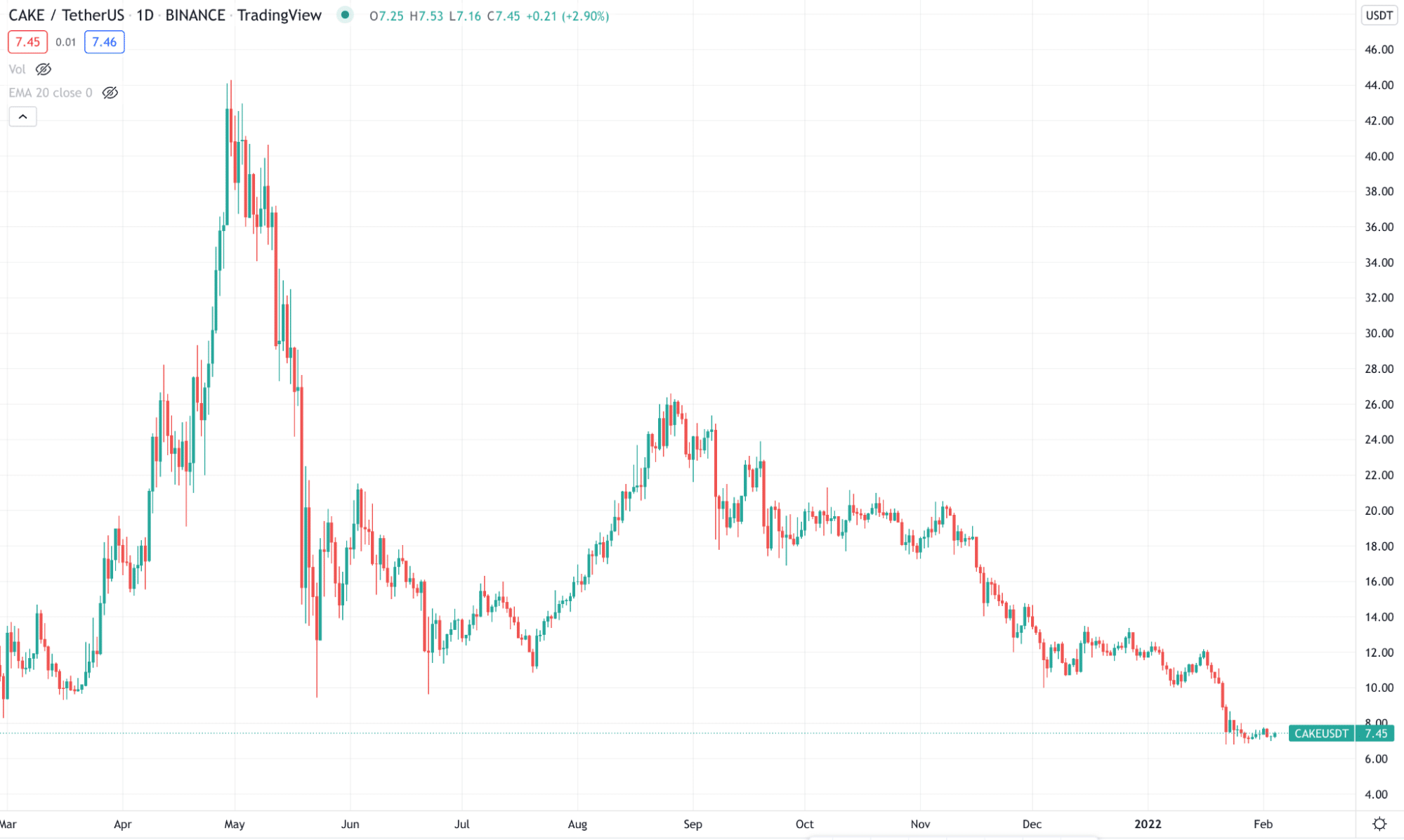 What is CAKE?
It is the native token of the PancakeSwap, which is one of the most popular dApp on the BSC. Users can use CAKE to exchange crypto tokens on Decentralized platforms and NFTs.
How does CAKE work?
The PancakeSwap has a strong position on the BSC over its native DEX in terms of the trading volume. Currently, this project faces more than half a billion of daily trading volume that might work as a key investment opportunity for CAKE.
Chainlink (LINK)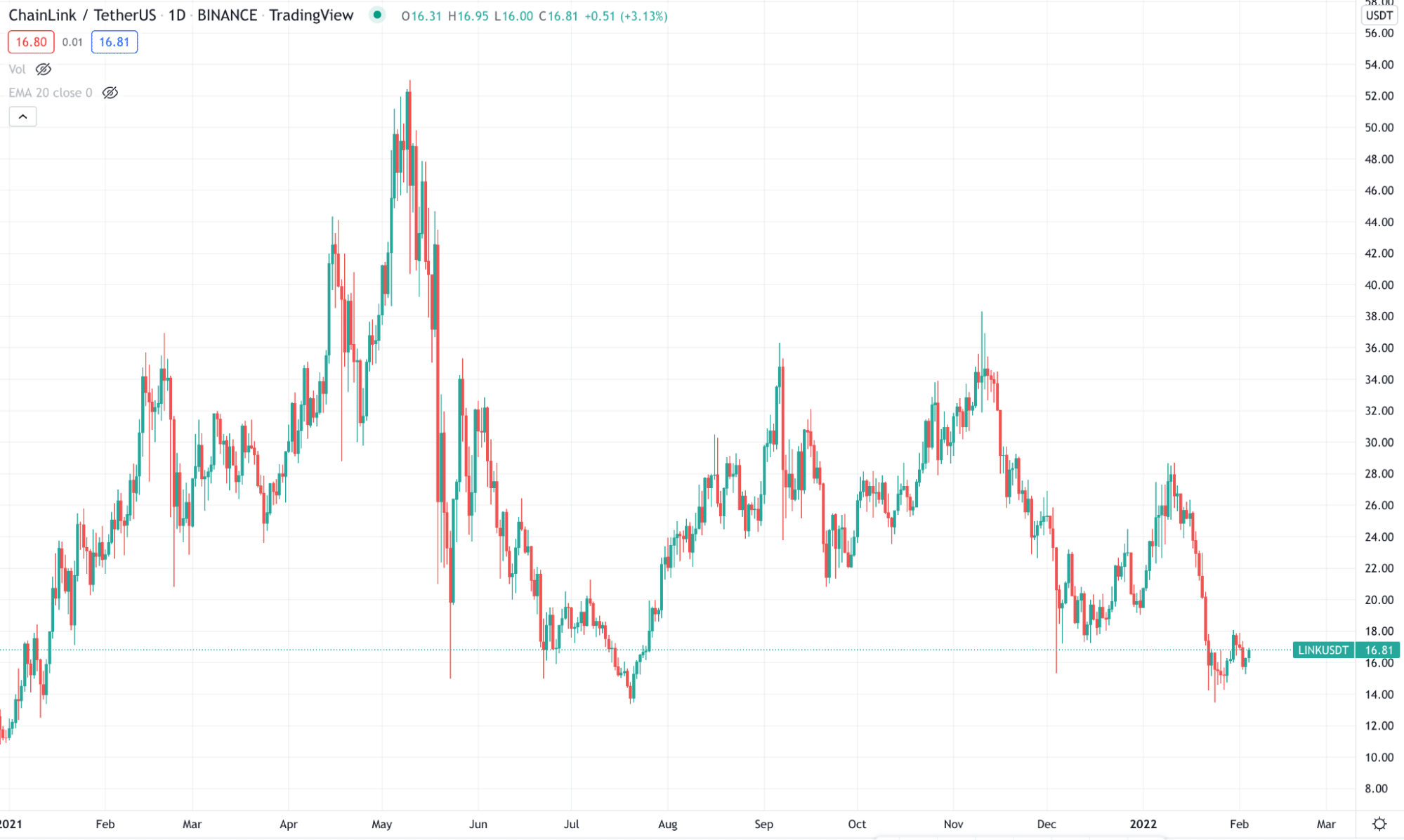 What is LINK?
Link is the native token for Oracle provider Chanline that can integrate off-chain data to blockchains.
How does LINK work?
Chainlink allows feeding data into smart contracts that usually secure numerous DeFi apps, tokenized stock and the stock market. It was launched in the ETH platform first to integrate the BSC, known as a standard token bridge.
Baby DogeCoin (BABY DOGE)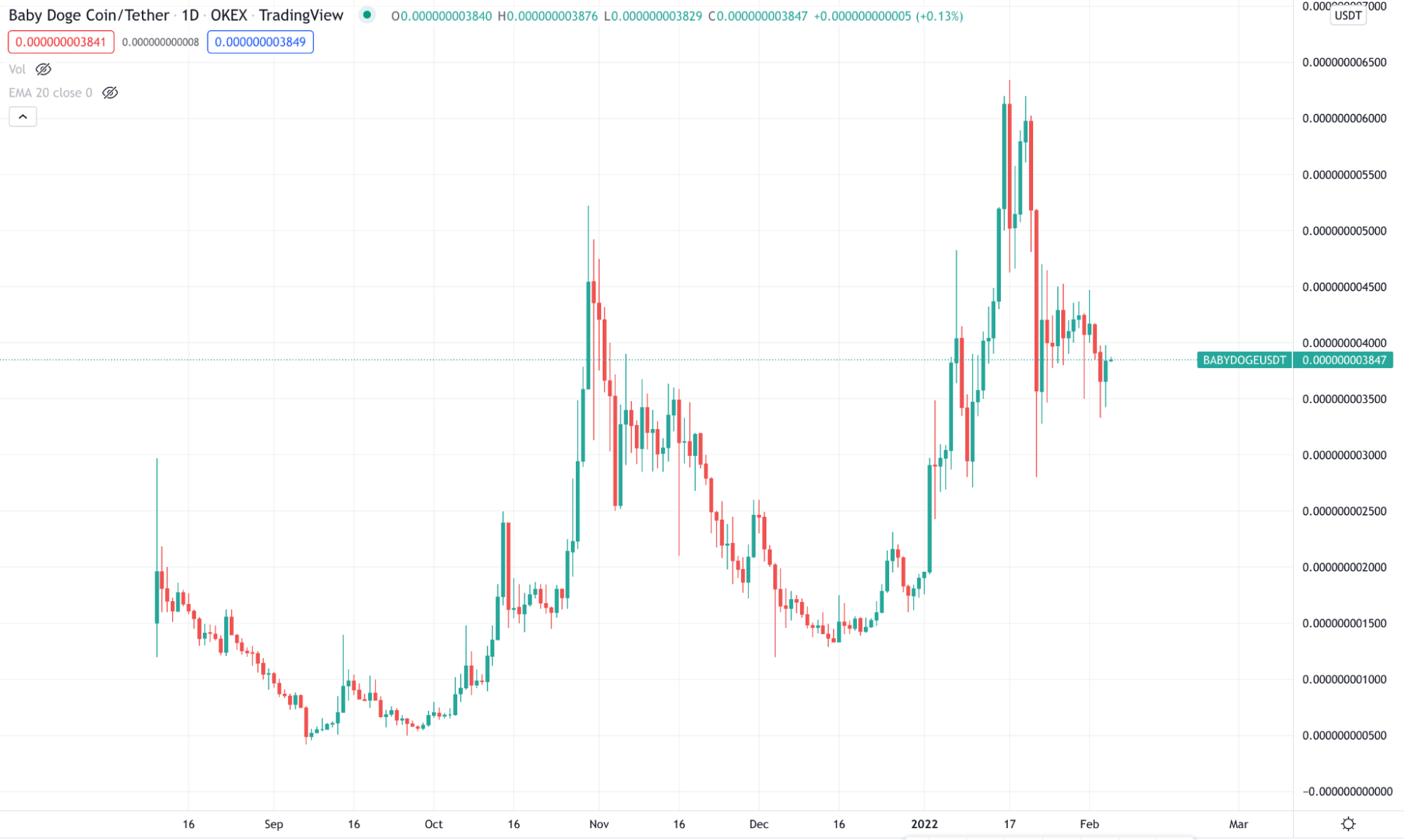 What is BABYDOGE?
The native token for BabyDoge Coin is usually a meme coin. The recent surge in people's interest in meme coins might help to include this token in the portfolio.
How does BABEDOGE work?
It was launched in June 2021 as an enhanced version of the popular Dogecoin, and It is a widely distributed asset in the BSC platform with more than 1.3 million holders. Several celebrities have been seen to praise this coin since the launch, where the price has more rooms to go in 2022.
Swipe (SXP)
What is SXP?
It is Swipe's native token, an ambitious project on the BSC protocol. This token aims to improve dependability and crypto utilities.
How does SXP work?
The Swipe platform offers several crypto-related services, including the multi-asset waller and white label debit cards solution in Binance and FTX.
Binance took over Swap in December 2021 as a part of the sole ownership of the company during the business expansion. The native token of this platform has gained much popularity on Twitter, and its bullish possibility is potential for 2022.
Pros & cons
| | |
| --- | --- |
| Pros | Cons |
| BSC offers a lower cost and higher security than other platforms. | Binance is a centralized exchange that pushes a risk of getting hacked or intervening in the project by the company. |
| As a centralized exchange backs the BSC, it is often easy to manage investments. | The improvement and implementation of the Ethereum consensus level might be a threat to the BSC. |
| The platform offers a potential user-friendly environment for investors where its customer support is beneficial. | There is a risk of getting theft or hacked, as shown in the history of the platform. |
Final thought
Binance is a popular platform that gained massive users attention and investment opportunity in 2022. We have already seen the top BSC crypto projects to buy now, and there are more out there. For example, CryptoBlades (SKILL) offers a blockchain-based role-playing game using the BSC, where players can own and leverage their assets.
Like these other projects like Cardano (ADA), Avalanche (AVAX), Dogecoin (DOGE), Uniswap (UNI) would be attractive investment opportunities in 2022. In all cases, investors should closely monitor how the project runs and where the price is heading in the eyes of technical analysis.